Upcoming Event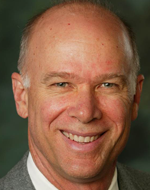 Mon, Apr 7 2014 - 5:15pm
This event is sold out
Steve Vernon, F.S.A., Author; President, Rest-of-Life Communications
How can retirement savings generate a reliable, lifetime income? Steve Vernon has spent his professional life tackling this very question and he has a plan. Join us in a discussion that is relevant to working people, retirees, policymakers and service providers alike.
MLF: GROWNUPS
Program Organizer: John Milford
Also know: In association with Western Pension and Benefits Council
Location: SF Club Office
Time: 4:45 p.m. networking reception, 5:15 p.m. program
Cost: $20 non-members, MEMBERS FREE, $7 students (with valid ID)
---
Money for Life
Mon, Apr 7 2014 - 5:15pm
Note:
To receive a member discount, make your ticket selection above and click "Order Now."
At the bottom of the next page, enter your member ID number in the field at the bottom of the page. (Your member ID number can be found on your Club membership card.)
Family and Leadership Circle members are entitled to 2 member-priced tickets.
All other members are entitled to 1 member-priced ticket.
All ticket sales are final.