Upcoming Event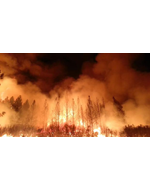 Tue, Apr 1 2014 - 6:00pm
Bina Venkataraman, Senior Advisor on Climate Change Innovation, Executive Office of the President of the United States; Lecturer, MIT Department of Science, Technology & Society; Director of Global Policy Initiatives, Broad Institute
Richard Heinberg, Senior Fellow, Post Carbon Institute; Author, The End of Growth, The Party's Over and Snake Oil
Daniella Dimitrova Russo, Executive Director and Co-founder, Plastic Pollution Coalition For a World Free of Plastic Pollution
Beth Greer, Expert on sustainable and toxin-free living
Betsy Rosenberg, Host and Producer, "On the Green Front" Radio Show; Blogger, HuffPo Green; Climate Commentator, Fox News – Moderator
Extreme natural disasters, acidified oceans, shrinking coral reefs, unstoppable arboreal infections, a vanishing bee population – environmentalists say the writing is on the wall. Despite the warning signs, many in this country refuse to see or address the enormous environmental damages that are happening now all around us – damages that many warn will escalate unless humans change behavior. A panel of experts will share ideas on how to get the critical message to the masses in time to protect the environments in which we live and breathe.
MLF: Environment & Natural Resources/Business & Leadership
Location: SF Club Office
Time: 5:30 p.m. networking reception, 6 p.m. program
Cost: $20 non-members, $8 members, $7 students (with valid ID)
Program Organizer: Ann Clark
---
From Critical Mess to Critical Mass: How Can We Get There from Here?
Tue, Apr 1 2014 - 6:00pm
Note:
To receive a member discount, make your ticket selection above and click "Order Now."
At the bottom of the next page, enter your member ID number in the field at the bottom of the page. (Your member ID number can be found on your Club membership card.)
Family and Leadership Circle members are entitled to 2 member-priced tickets.
All other members are entitled to 1 member-priced ticket.
All ticket sales are final.