Upcoming Event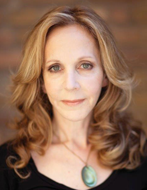 Thu, Mar 13 2014 - 6:00pm
Rebecca Goldstein, MacArthur Fellow, Professor of Philosophy; Author, Plato at the Googleplex: Why Philosophy Won't Go Away
Imagine that Plato came to life in the 21st century and set out on a multi-city speaking tour. How would he handle a Fox News host who challenges him on religion and morality? How would he mediate a debate on the best way to raise a child between a Freudian psychoanalyst and a Tiger Mom? How would he answer a neuroscientist who argues that all philosophical problems can be solved by our new technologies? What would he make of the idea that knowledge can be crowdsourced rather than reasoned out? With a philosopher's depth and a novelist's imagination, Goldstein probes the deepest issues confronting us by allowing us to eavesdrop on Plato as he encounters the modern world.
MLF: Humanities
Location: SF Club Office
Time: 5:30 p.m. networking reception, 6 p.m. program, 7 p.m. book signing
Cost: $20 non-members, $8 members, $7 students (with valid ID)
Program Organizer: George Hammond
Also know: Photo by Steven Pinker
---
Plato at the Googleplex
Thu, Mar 13 2014 - 6:00pm
Note:
To receive a member discount, make your ticket selection above and click "Order Now."
At the bottom of the next page, enter your member ID number in the field at the bottom of the page. (Your member ID number can be found on your Club membership card.)
Family and Leadership Circle members are entitled to 2 member-priced tickets.
All other members are entitled to 1 member-priced ticket.
All ticket sales are final.