Upcoming Event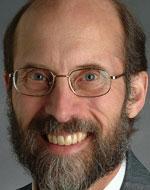 Mon, Mar 10 2014 - 6:00pm
George Hammond, Author, Rational Idealism and Conversations With Socrates
Monday Night Philosophy explains the sources of cruelty and how deeply embedded they are in our personal pursuit of happiness. This starkly clear understanding of how and why we have an unnecessary and counter-productive fondness for inflicting pain on others also demonstrates that it is in your own self-interest to transcend this destructive (and self-destructive) desire and to learn how to disarm and dissuade others from being cruel to you.
MLF: Humanities
Location: SF Club Office
Time: 5:30 p.m. networking reception, 6 p.m. program
Cost: $20 non-members, MEMBERS FREE, $7 students (with valid ID)
Program Organizer: George Hammond
---
Transcending Cruelty
Mon, Mar 10 2014 - 6:00pm
Note:
To receive a member discount, make your ticket selection above and click "Order Now."
At the bottom of the next page, enter your member ID number in the field at the bottom of the page. (Your member ID number can be found on your Club membership card.)
Family and Leadership Circle members are entitled to 2 member-priced tickets.
All other members are entitled to 1 member-priced ticket.
All ticket sales are final.