Upcoming Event
The Anatomy of a Byzantine Illustrated Gospel Book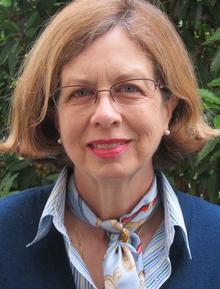 Thu, Feb 27 2014 - 6:00pm
Kathleen Maxwell, Associate Professor, Department of Art and Art History, Santa Clara University
Paris, Bibliothèque Nationale de France, codex grec 54 is one of the most ambitious and complex manuscripts produced during the late Byzantine Empire. Its full-page evangelist portraits, extensive narrative cycle and unique polychromatic Greek and Latin texts have garnered scholarly attention ever since Henri Omont published its illustrations in 1929. Who commissioned it and why? What does it reveal about the production of luxury manuscripts? Why was it left unfinished? Professor Maxwell demonstrates that it was designed to eclipse its contemporaries, and that its patron was a Byzantine emperor seeking a gift for the pope that would improve his imperial efforts to reunify the Latin and Greek Orthodox churches.
MLF: Humanities
Location: SF Club Office
Time: 5:30 p.m. networking reception, 6 p.m. program, 7 p.m. book signing
Cost: $20 non-members, $8 members, $7 students (with valid ID)
Program Organizer: George Hammond
Also know: In association with Humanities West
Note:
To receive a member discount, make your ticket selection above and click "Order Now."
At the bottom of the next page, enter your member ID number in the field at the bottom of the page. (Your member ID number can be found on your Club membership card.)
Family and Leadership Circle members are entitled to 2 member-priced tickets.
All other members are entitled to 1 member-priced ticket.
All ticket sales are final.