Upcoming Event
Righteous Heroes of the Holocaust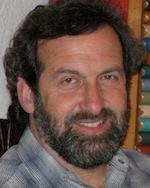 Marty Brounstein, Author, Two Among the Righteous Few: A Story of Courage in the Holocaust
Nestled in the hills of the western side of Jerusalem is a museum, Yad Vashem, dedicated to learning from the Holocaust. A special section of the museum is dedicated to those non-Jewish heroes, known as The Righteous Among the Nations, who acted courageously, risking their own lives to help save the lives of Jews during the Holocaust. Brounstein explores the common qualities of those courageous few and how we can apply the lessons we can learn from them both at work and at home.
MLF: Humanities
Location: SF Club Office
Time: 5:30 p.m. networking reception, 6 p.m. program
Cost: $20 non-members, $8 members, $7 students (with valid ID)
Program Organizer: George Hammond
Note:
To receive a member discount, make your ticket selection above and click "Order Now."
At the bottom of the next page, enter your member ID number in the field at the bottom of the page. (Your member ID number can be found on your Club membership card.)
Family and Leadership Circle members are entitled to 2 member-priced tickets.
All other members are entitled to 1 member-priced ticket.
All ticket sales are final.