Past Event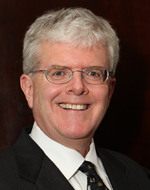 Mon, Jun 17 2013 - 5:15pm
This program has been rescheduled to September 5. Click here to register.
John E. O'Grady, Esq., Immediate Past Chair, The Estate Planning, Trust & Probate Section, The Bar Association of San Francisco
Attorney and mediator O'Grady will reveal the latest approaches to the age-old estate planning questions raised in film clips from familiar movies such as A Thousand Acres, Mommy Dearest and Zorba the Greek, which tap into the limitless depths of the human psyche. Join in a lively and enlightening session that opens the door for participants to fully explore their estate planning questions.
MLF: Grownups
Location: SF Club Office
Time: 4:45 p.m. networking reception, 5:15 p.m. program
Cost: $20 non-members, MEMBERS FREE, $7 students (with valid ID)
Program Organizer: John Milford
Also know: In association with San Francisco Village