Past Event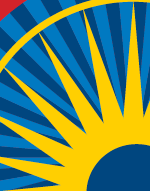 Mon, Apr 8 2013 - 6:00pm
This program is sold out.
Philip Yun, Executive Director, Ploughshares Fund; Former Senior Member of U.S. Delegation and Negotiator, Peace Talks with North Korea
David Straub, Associate Director, Korean Studies Program, The Walter H. Shorenstein Asia-Pacific Research Center, Stanford University; Former U.S. State Department Officer for Korean Affairs
Dr. Gloria Duffy, President and CEO, Commonwealth Club - Moderator
North Korea shocked the world when it recently threatened nuclear war with the U.S. and announced it was severing the armistice signed in 1953 signifying the end of the Korean War. What does this threat mean for the U.S., and particularly for those living on the West Coast? Experts well acquainted with North Korea weigh in on both the political climate and military threat in the short as well as the long term. Please bring your questions.
Location: SF Club Office
Time: 5:30 p.m. check-in, 6 p.m. program
Cost: FREE