Past Event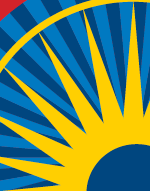 Mon, Dec 3 2012 - 6:30pm
Beans to Bars: Exploring the World of Artisan Chocolate
THIS PROGRAM IS SOLD OUT.
Join us as we delve into the fascinating world of artisan chocolate makers, cacao growers and the pleasures of tasting fine chocolate. Chocolate curator Sunita de Tourreil brings her scientific training in molecular biology, her desire to strengthen communities and promote a healthier planet, and her appetite for delicious food to educate us on the history, science and ethical production of chocolate. During the program, we will taste decadent chocolate blends of the world's finest cacao beans, created exclusively for The Chocolate Garage.
Location: The Chocolate Garage, 654 Gilman Street, Palo Alto
Time: 6:15 p.m. check-in, 6:30-8:30 p.m. program/tasting
Cost: $35 standard, $30 members. Advance registration required.