Past Event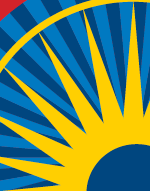 Wed, Nov 14 2012 - 6:00pm
Global Economic Forum: Corporate Social Responsibility in a Post-Crisis World
Michael E. Fox, Jr., President and CEO, Goodwill Industries of Silicon Valley
Kapil Sharma, Senior General Manager – North America, Tata Sons
Peter Graf, Ph.D., Chief Sustainability Officer and Executive Vice President, SAP
Shyam Kamath, Associate Dean of Graduate Business and Global Programs, Saint Mary's College of California – Moderator
Jim Hawley, Ph.D., Director, Elfenworks Center for Fiduciary Capitalism, Saint Mary's College – Co-moderator

The Great Recession and its aftermath have left the world in turmoil and facing uncertain prospects with uneven and slow growth. The events leading up to the recession have also generated greater scrutiny of business. What was corporate America's role in creating the Great Recession? Were only certain sectors of the economy to blame? Could better corporate governance have prevented this from happening? The momentous changes of the last five years have resulted in a clamor for business to rethink its role and responsibilities toward society. Better governance and responsible leadership are being demanded by stakeholders and shareholders alike. What does business need to do to reposition itself in the current environment to provide active and responsible leadership while re-igniting economic growth to better the lot of mankind?
Location: SF Club Office
Time: 5:30 p.m. check-in, 6-8 p.m. program, 8-8:30 p.m. post-program reception and discussion
Cost: $20 standard, $12 members, $7 students (with valid ID)
Also know: In association with Saint Mary's College of California School of Economics and Business Administration