Past Event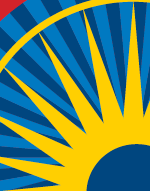 Wed, Oct 17 2012 - 6:30pm
Donald L. Barlett and James B. Steele: The Betrayal of the American Dream
Reporters; Co-authors, The Betrayal of the American Dream
Meet the nation's most honored investigative reporting team. Barlett and Steele discusss the American Dream – the lure to gifted immigrants and the birthright opportunity for every American citizen – and how, they say, over a few decades, a small number of people in power have deliberately put in place policies that have enriched themselves while cutting the ground out from underneath America's greatest asset – its middle class. Barlett and Steele are the only reporting team ever to have received two Pulitzer Prizes for newspaper reporting and two National Magazine Awards for magazine work. They have worked together for more than 40 years, first at the Philadelphia Inquirer (1971–1997), then at Time magazine (1997–2006), and now at Vanity Fair since 2006. They have also written seven books, including the previous best seller America: What Went Wrong?
Location: Marines' Memorial Club & Hotel, 609 Sutter St.
Time: 5:30 p.m. check-in, 6: p.m. program
Cost: FREE
Also know: Must register through Marines Memorial Association or 415-673-6672 ext. 229. In association with the Center for Investigative Reporting and The Marines Memorial Association.