Past Event
Thomas Frank - Author of "What's the Matter with Kansas?" and "Pity the Billionaire"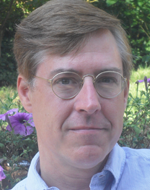 Thu, Jan 26 2012 - 6:00pm
Thomas Frank

Please Note New Time: 6 p.m. program
Founding Editor, The Baffler; Author, What's the Matter with Kansas? and Pity the Billionaire: The Hard Times Swindle and the Unlikely Comeback of the Right
Joseph Fink, President Emeritus, Dominican University of California - Moderator
The best-selling author of What's the Matter with Kansas? takes a sardonic look at why he believes the the worst economy since the 1930s has brought about the revival of conservatism. When Frank set out in 2009 to look for expressions of American discontent at the collapsing economy, he said all he could find were loud demands that the economic system be made even harsher on the recession's victims and that society's traditional winners receive even grander prizes. The American Right was reinvigorated by the arrival of hard times. Join us as Frank examines the peculiar mechanism by which dire economic circumstances have delivered wildly unexpected political results.
Location: SF Club Office
Time: 5:30 p.m. networking reception, 6 p.m. program, 7 p.m. book signing
Cost: $20 standard, $12 members, $7 students (with valid ID)
Also know: Photo by Jane Magellanic