Past Event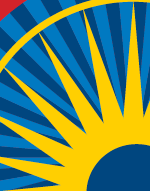 Fri, Sep 16 2011 - 8:30am
Join the Dialogue: Women and the Economy Summit

Join us at the Club to watch a live simulcast of Secretary of State Hillary Clinton's keynote address to the Asia-Pacific Economic Cooperation Forum's Women and the Economy Summit. After the secretary's speech, guests will have the chance to engage in policy discussions with local leaders on the following subjects: "Women and Green Jobs," "Success Through Financial Inclusion," "Creating Empowering Environments and Tech Women: Closing the Gap." After the breakout brainstorming, guests and summit organizers will gather together to craft policy recommendations to the APEC Leaders. Don't miss this exclusive viewing opportunity and the chance to get involved in policy creation.
A limited number of free tickets are available for Club members.
Location: SF Club Office
Time: 8:30 a.m. check-in, 9 a.m. live simulcast, 10 a.m. breakout panel discussions, noon group report and voting
Cost: MEMBERS FREE, non-members may purchase tickets on the Friends of the SFCSW website
Also know: In association with the Friends of the San Francisco Commission on the Status of Women and the Asia Pacific Economic Cooperation Forum