Past Event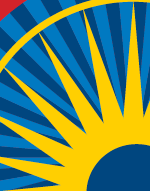 Thu, Sep 8 2011 - 6:00pm
Carpal Tunnel Syndrome: The Scourge of Our Modern Lifestyles - Novel Treatment
This event has been canceled.
Dr. Bruce McCormack, M.D., Director/Neurosurgeon, The Neurospine Institute
The crippling effects of carpal tunnel syndrome afflict about 5 percent of us, mostly women. Championing the advancement of minimally invasive CTS surgical technique, McCormack discusses the implications of his new project, The MANOS system. MANOS requires as little as 2mm for surgical access, therefore minimizing surgical trauma and reducing patient recovery time.
MLF: Health & Medicine
Location: SF Club Office
Time: 5:30 p.m. networking, 6 p.m. program
Cost: $20 standard, $8 members, $7 students
Program Organizer: Bill Grant