Past Event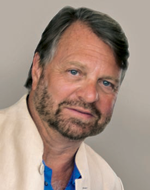 Wed, Jun 1 2011 - 6:00pm
Jorge G. Castaneda: Mexico's Future and Its Relationship with the U.S.
Former Foreign Minister, Mexico; Professor of Politics and Latin American and Caribbean Studies, NYU; Author, Manana Forever?
Mariano-Florentino Cuellar, Professor of Law and Political Science, Stanford University - Moderator
Mexico's future is most certainly dependent on its relationship with the United States. In fact, Mexico ranks third in total trade with the United States behind Canada and China. But in the midst of this positive relationship, there is also a drug cartel war that has claimed the lives of more than 34,000 Mexicans and over 100 Americans in the past four and a half years. Ongoing issues of immigration and border control are also high on the list of mutual concerns. Mexico's foreign minister under former President Vicente Fox, Castaneda will offer a broad perspective on the future of the Mexican people and on relations between our two countries. Come hear from one of Mexico's most profound social thinkers.

Location: SF Club Office
Time: 5:30 p.m. networking reception, 6 p.m. program, 7 p.m. book signing
Cost: $20 standard, $12 members, $7 students (with valid ID)
Also know: In association with the International Relations Member-led Forum