Past Event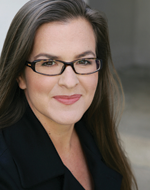 Mon, May 23 2011 - 6:00pm
The Uncensored History of Area 51
Annie Jacobsen, Columnist, Los Angeles Times Magazine; Author, Area 51: An Uncensored History of America's Top Secret Military Base
Gil Gross, KGO Radio Host - Moderator
Myths and hypotheses about Area 51 have long abounded, thanks to the intense secrecy enveloping it. Some claim it is home to aliens, underground tunnel systems and nuclear facilities, and some conspiracy theorists believe that the lunar landing itself was filmed there. No credible insider has ever divulged the truth about his time inside the base. With unprecedented access to military and intelligence personnel, Jacobsen takes an unprecedented look into the Nevada desert activities, from testing nuclear reactions to building super-secret, super-sonic jets to pursuing the war on terror.
Location: SF Club Office
Time: 5:30 p.m. networking reception, 6 p.m. program, 7 p.m. book signing
Cost: $20 standard, MEMBERS FREE, $7 students (with valid ID)
Also know: In association with the Science & Technology Member-Led Forum.