Past Event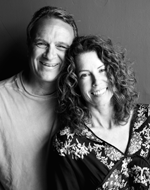 Tue, Mar 29 2011 - 7:00pm
Dayna & Robert Baer: A Husband and Wife True-Life Spy Story
Former CIA Operatives; Authors, The Company We Keep
Barry Eisler, Former CIA Directorate of Operations, Creator, John Rain series; Author, Inside Out - Moderator
Hear from the real-life Mr. and Mrs. Smith. Former CIA operative Robert and his CIA "shooter" wife, Dayna, recount their life as a CIA couple. They describe what happens when you try to leave "The Company" and learn that it's hard to break free of the rogues, mobsters and clandestine warriors who've become your best friends and worst enemies. Robert's book See No Evil was made into Syriana.
Location: Cubberley Community Theatre, 4000 Middlefield Rd., Palo Alto
Time: 6:30 p.m. check-in, 7 p.m. program
Cost: $12 members, $20 non-members
Also know: The Baers will speak in SF on 3/23. Photo by Tara Whitney.