Past Event
The Darwin Awards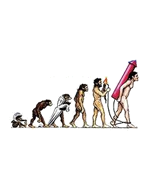 Tue, Nov 16 2010 - 6:30pm
The Darwin Awards
Wendy Northcutt, Founder, The Darwin Awards; Author, The Darwin Awards Countdown to Extinction
Reyhan Harmanci, Culture Editor/Writer, Bay Citizen - Moderator
The Darwin Awards are given each year to the people who "remove themselves from the gene pool in a sublimely idiotic fashion" – think juggling active hand grenades or checking the inside of an oil barrel for flammable materials, with a lighter. A molecular biology graduate of UC Berkeley, Northcutt launched a cult phenomenon when she started chronicling the true, and morbidly hilarious, stories of deadly, idiotic accidents.
Location: SF Club OfficeTime: 6 p.m. check-in, 6:30 p.m. program, 7:30 p.m. reception and book signingCost: $12 members, $20 non-members, $7 students (with valid ID)Buy the Book: Purchase Wendy Northcutt's The Darwin Awards: Countdown to Extinction from The Commonwealth Club's online bookstore.