Past Event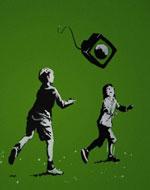 Tue, May 4 2010 - 6:00pm
Youth Grabbing the Wheel: Young Leaders Speak Up on Driving Down Carbon
Jason Bade, 19, Stanford Student; Co-director, Green Youth Alliance; California Climate Champion
Gemma Givens, 19, UC Santa Cruz Student; Member, Indigenous Environment Network
Shreya Indukuri, 16, Harker Upper School Student; Co-founder SmartPowerEd.org
alli reed, uc berkeley student; real food challenge
What would the move to a clean-energy economy look like if your kids were driving? Business and policy leaders often talk about preserving natural resources for future generations, and yet youth are rarely part of the conversation. In fact, they usually are on the margins or not even in the room. Tonight we'll address that by presenting three youth advocates working on the local and international levels to change policy and lifestyles, build models that work, and demonstrate that young people don't need to wait until they have wrinkles to flex their power. Leading figures from business, government and civil society will be invited to join the audience while the kids take the stage. After they tell their stories, we'll welcome live audience questions from everyone in a Town Hall format. Join us to listen, learn, question and be inspired.
Location: SF Club Office
Time: 6 p.m. program, 7 p.m. wine and cheese reception, 8 p.m. SF Green drinks at 111 Minna
Cost: $12 members, $20 non-members, students free (with valid ID)
Also know: Please note the speakers and audience will be videotaped for future broadcast on the Climate One TV show on KRCB TV 22 on Comcast and DirecTV.