Past Event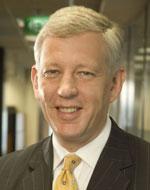 Tue, Nov 10 2009 - 7:30am
Will Asia Lead Us Out of this Recession?
Dominic Barton, Worldwide Managing Director, McKinsey & Company
Prior to the global recession, there was some talk of a de-coupling between the economies of Europe and the United States and those of the robust economies in Asia, most notably China and India. The global recession debunked this notion, but the idea that economies in Asia can help pull the global economy out on their own is developing new traction with their relatively faster and stronger rebound from our current crisis. Barton has spent the last 12 years based in Asia and is well-suited to address Asia's rise and impact on the rest of the world.
Location: SF Club Office
Time: 7:30-9 a.m. breakfast/program
Cost: $50 members, $65 non-members. Limited to 70 attendees