Past Event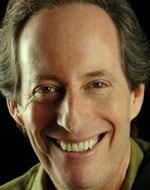 Wed, Oct 21 2009 - 12:00pm
What's Your Body Telling You?
Steve Sisgold, M.A.; Author, What's Your Body Telling You?
In a presentation filled with inspirational exercises and mind-body integration tools, Sisgold will tell you how to hear and connect with a primal level of information-sharing between your body and mind. He will also arm you with the ideas to communicate with greater effectiveness and clarity, and identify, release and change the "subconscious viral beliefs" that may sabotage your happiness.
MLF: Personal Growth
Location: SF Club Office
Time: 11:30 a.m. check-in, noon program
Cost: $8 members, $15 non-members
Program Organizer: David Olkkola