Past Event
Taylor Branch: Inside the Clinton Tapes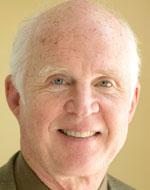 Tue, Oct 20 2009 - 6:00pm
Taylor Branch
Historian; Author, The Clinton Tapes: Wrestling History with the President
Joseph Fink, President, Dominican University of California; Member, Commonwealth Club Board of Governors - Moderator
Pulitzer Prize-winning historian Branch will share the confidential interviews he conducted with President Bill Clinton throughout his two terms in the White House. Clinton completed nearly 80 candid and informal sessions with Branch, most of which were held at night to minimize awareness within his staff. Branch will discuss Clinton's legacy and highlight some of the major events from his presidency and personal life.
Location: SF Club OfficeTime: 5:30 p.m. networking reception, 6 p.m. program, 7 p.m. book signingCost: $12 members, $18 non-membersBuy the Book: Order The Clinton Tapes: Wrestling History with the President by Taylor Branch from The Club's eBay store. If you order the book fewer than five business days before the event, it will be available for pick up at the event. If you order more than five business days before the event, the book will be sent to you.Also know: Photo by J. Bruogh Schamp

Taylor Branch
Historian; Author, The Clinton Tapes: Wrestling History with the President
Joseph Fink, President, Dominican University of California - Moderator
Come hear the inside story that has all Washington talking. Pulitzer Prize-winning historian Branch will share the confidential interviews he conducted with President Bill Clinton throughout his two terms in the White House. Clinton completed nearly 80 candid and informal sessions with Branch, most of which were held at night to minimize awareness within his staff. Branch will discuss Clinton's legacy and highlight some of the major events from his presidency and personal life.