Past Event
Reem Al-Alusi: Re-Orienting Occidental Art: Eastern Influences in the West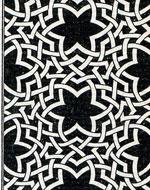 Wed, Jul 29 2009 - 6:00pm
Re-Orienting Occidental Art: Eastern Influences in the West
Reem Al-Alusi, Art Historian
Many centuries of contact between East and West in art and architecture have shaped the Western aesthetic. The images and mythologies of cities, dynasties and even the Roman Catholic papacy itself drew on Eastern artistic philosophies and formal elements for meaningful inspiration. Al-Alusi will illustrate her talk with examples from Rome to San Francisco and almost everywhere in between.
MLF: International RelationsLocation: SF Club OfficeTime: 5:30 p.m. networking reception, 6 p.m. programCost: $8 members, $15 non-membersProgram Organizer: Norma WaldenAlso know: Image caption: Leonardo Da Vinci, Sketch of an Islamic Pattern, from Il Codice Atlantico [The Atlantic Codex].