Past Event
Steve Talbot: Sound Tracks: A Sneak Peak at A New PBS Series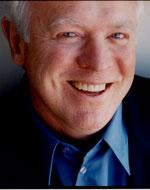 Thu, Jul 23 2009 - 6:00pm
Sound Tracks: A Sneak Peak at A New PBS Series
Steve Talbot, President, The Talbot Players; Executive Producer, "Sound Tracks"; Former Producer/Reporter, "Frontline"
Want to learn about the music behind Sacha Baron Cohen's "Borat"? How about a Russian pop propaganda song called "I Want a Man Like Putin"? Imagine a San Francisco-based TV series that explores the world, combining the adventure of a travel show and the serious content of a journalism program with the soul-satisfying pleasures of musical performances. It's called "Sound Tracks." Beautifully filmed in HD and all wrapped up in compelling stories told by four savvy reporters, two women and two men.
Location: SF Club OfficeTime: 5:30 p.m. networking reception, 6 p.m. programCost: $12 members, $18 non-members, students FREE (with valid ID)
Sound Tracks: A Sneak Peak at A New PBS Series
Steve Talbot, President, The Talbot Players; Executive Producer, "Sound Tracks"
Want to learn about the music behind Sacha Baron Cohen's "Borat"? How about Russian pop propaganda songs? Imagine a TV series that explores the world, combining the adventure of a travel show and the serious content of a journalism program with the soul-satisfying pleasures of musical performances. It's called "Sound Tracks." Beautifully filmed in HD and all wrapped up in compelling stories told by four savvy reporters, two women and two men.