Upcoming Events: San Francisco
Mon 6/8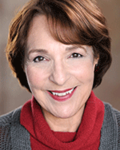 A God That Could Be Real
Date:
Mon, June 08, 2015
Time:
6:00 PM
A fresh approach to an ancient topic.
View More
Nancy Ellen Abrams, Author
Many people find it hard to put their faith in a god that is based upon their own beliefs, without any external evidence. As a philosopher of science, lawyer, atheist, environmental activist and wife of the astrophysicist Joel Primack, Nancy Ellen Abrams was one of them – until she surprised herself by asking the question: "Could anything actually exist in our strange and counterintuitive universe that is worthy of the name God?" Shedding traditional religious conceptions, she builds on the idea of emergence, a powerful new scientific concept that cuts across many fields and hones in on the complex relations inherent in our universe. Come experience a fresh approach to an ancient topic that has intrigued scientists and theologians.
Thu 6/25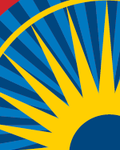 How to Clone a Mammoth--The Science of De-Extinction
Date:
Thu, June 25, 2015
Time:
6:00 PM
Could mammoths and passenger pigeons, be brought back to life?
View More
Beth Shapiro, Associate Professor of Ecology and Evolutionary Biology, University of California, Santa Cruz.
Could extinct species, like mammoths and passenger pigeons, be brought back to life? The science says yes. Beth Shapiro, evolutionary biologist and pioneer in "ancient DNA" research, will discuss the astonishing and controversial process of de-extinction. From deciding which species should be restored, to sequencing their genomes, to anticipating how revived populations might be overseen in the wild, Shapiro explores the extraordinary cutting-edge science that is being used to resurrect the past. Journeying to far-flung Siberian locales in search of ice age bones and delving into her own research – as well as those of fellow experts such as Svante Paabo, George Church and Craig Venter – Shapiro considers de-extinction's practical benefits and ethical challenges. Would de-extinction change the way we live? Is this really cloning? What are the costs and risks? And what is the ultimate goal? Shapiro's work has appeared in numerous publications, including Nature and Science, and she is a 2009 recipient of a MacArthur Award.
Mon 8/3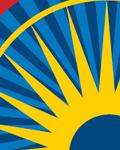 Why Do People Reject Good Science?
Date:
Mon, August 03, 2015
Time:
5:15 PM
With Dr. Eugenie Scott, Physical Anthropologist
View More
Dr. Eugenie Scott, Physical Anthropologist; Former Executive Director, National Center for Science Education; Author, Evolution vs. Creationism; Co-editor, Not in Our Classrooms: Why Intelligent Design Is Wrong for Our Schools
Scientists are often puzzled when members of the public reject what they consider to be well-founded explanations. They can't understand why the presentation of scientific data and theory doesn't suffice to convince others of the validity of "controversial" topics like evolution and climate change. Recent research highlights the importance of ideology in shaping what scientific conclusions are considered reliable and acceptable. This research is quite relevant to the evolution wars and public opposition to climate change, and to other questions of the rejection of empirical evidence. Scott has received national recognition for her NCSE activities, including awards from scientific societies, educational societies, skeptics groups and humanist groups.