Meeting & Event Rooms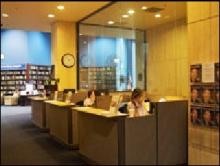 Space
Whether you're hosting an intimate conference for 10 or a larger seminar, the Club's facility is the perfect place for your next event.
When the Club is not hosting its own events, the facility has over 5,500 square feet of meeting space available for rent and can accommodate groups of up to 250 people.
Location
Conveniently located at the corner of Market and 2nd Streets, the office of The Commonwealth Club is in the heart of San Francisco's Financial District. Its central location makes the Club's office easily accessible via public transportation or vehicle.
Event Types
The Club's facility offers a unique setting for corporate events, expos, meetings, lectures, banquets, seminars, trainings, press conferences, receptions, holiday parties and other gatherings.
Planning Your Event
The Club's staff will work with you to coordinate the logistics of your event. We recommend reserving your date well in advance; however, we can accommodate events with as little as one week's notice pending room availability.
Event Rooms
Click on room photos to view larger size
Blue Room
With two walls of windows and 20-foot-tall ceilings, this 1,500 square foot room is great for groups up to 250 people.
The flexibility of this room lends itself beautifully to being set for a variety of events in theater-style, classroom-style, banquet-style or standing receptions. Starting at $350 per hour (4 hour minimum).
Gold Room
Ideal for medium-sized groups, this room has a maximum capacity of 80 people.
The 20-foot tall ceilings of this 750-square-foot room enhance the space greatly when set for theater-style, classroom-style, banquet-style or standing receptions. Starting at $250 per hour (4 hour minimum).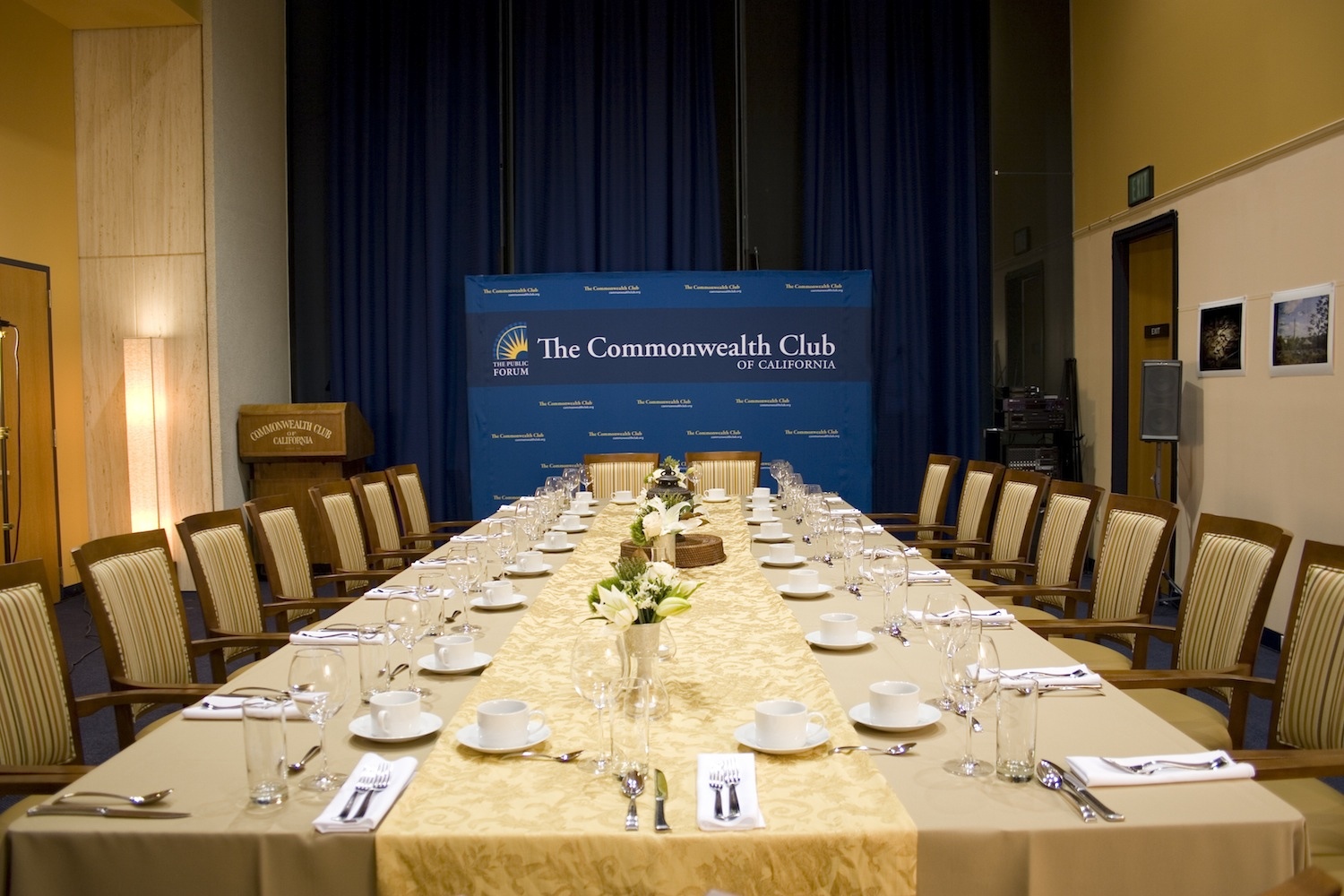 Great Room
This spacious 2,750 square foot foyer is a wonderful accompaniment to the Blue Room as a reception site, buffet line or exhibition area.
Starting at $350 per hour (4 hour minimum).
Max Thelen Board Room
Perfect for small groups needing a quiet meeting area with ample workspace, this room's 18-foot conference table seats up to 14 people at the table, or up to 20 people if peripheral seating along the wall is added.
Starting at $200 per hour (2 hour minimum).
Rental Policies and Prices
Set up Fee
All rooms except the Max Thelen Board Room incure a flat $200 set up fee.

Liability Coverage
Proof of Liability Coverage (aka Certificate of Insurance) with minimum of $1 million must be presented prior to event.

Hours of Use
The hours of use are generally Monday through Friday 8:00 a.m. to 5:00 p.m. For events starting before 8:00 a.m. or lasting beyond 5:00 p.m., the renter will be charged $100 per hour for a staff person to be on the premises during the event.

Catering
We have a 40 person minimum with our catering services. Read more.

Excluded Events
Club policy excludes use of the facility for fund-raising and political events.

Promotion/Publicity
The Rental fees do not result in your event being posted on The Commonwealth Club web site or in The Commonwealth Club newsletter or magazine (these publications are for Club programs only).




Audio/Visual
Equipment is available upon request. Specific rental charges are as follows: Digital Projetor - $100; Screen and Cart - $45; Polycom conference phone - $75. There is a $30 additional fee (per item) for equipment requests on the day of rental.

Recording Fee
Our staff sound engineer can record your event for $100 flat fee plus $150 per hour. We will provide three CDs within one week of your event.

Video Recording
Our staff video engineer can record your event for $150 flat fee plus $300 per hour for one camera; $200 flat fee plus $400 per hour for a two-camera shoot. We will provide three DVDs within one week of your event.

Cleaning Fee
If your event space requires extensive cleaning after your event, you may be charged additional fees.

Other Fees
Table Linens, $25 each

Payment
Full payment is required before your rental begins. We accept Visa and Mastercard. We add a 20% gratuity to all food and beverage served.

To learn more about The Commonwealth Club's rental and catering services, please contact privateevents [at] commonwealthclub [dot] org.