Chair of the Board of Governors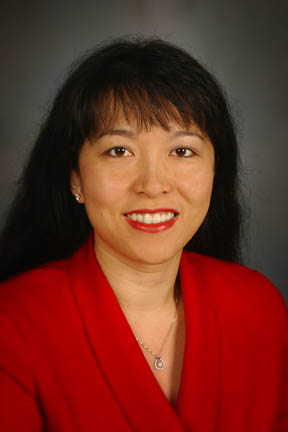 Anna W. M. Mok is Managing Partner, Client Excellence at Deloitte & Touche LLP. She has served some of the largest and most prestigious clients of Deloitte. She has led and advised clients in the payments, financial services and high technology sectors and also has significant life sciences, health care, and consumer business experience. In addition to leading global clients, she is currently responsible for Client Excellence for the Advisory practice. During her 20+ year career at Deloitte, she has provided consulting, advisory, and assurance services in a variety of business areas. She has advised clients in their enterprise transformations, globalization and growth strategies, mergers and acquisitions, operating improvements, initial public offerings, corporate governance and risk management initiatives. In addition, she has deep global business experience and is the Managing Partner of Deloitte's U.S.-Southeast Asia Program and an executive member of Deloitte's Chinese Services Group.
Recognized as a leadership partner, she leads and serves on various global and U.S. initiatives. She has been instrumental in spearheading numerous marketplace, leadership development, and talent initiatives at Deloitte. She was a member of Deloitte's Board Council and the CEO Advisory Partner Council. Anna was the first Chinese American woman admitted to partnership at Deloitte & Touche LLP.
Anna's influence extends beyond Deloitte and she is recognized as an active community leader. She is currently chair of the board of directors of the Commonwealth Club of California (America's oldest public affairs forum), executive vice president of Ascend(National); chairman and founding president of Ascend (pan-Asian leaders in business) Northern California; chairman and past president of the Asia America MultiTechnology Association; treasurer and board of director of the Asian Pacific Islander American Scholarship Fund; and immediate past president and board of director of the Hong Kong Association of Northern California. Anna is also a member of the Committee of 100 and United Way's Development Committee. She previously held board of directors or leadership positions with various other community and business organizations, including the San Francisco Chamber of Commerce, Hillsborough Schools Foundation, and Self-Help for the Elderly.
Anna has been bestowed numerous recognitions, including the San Francisco Business Times' Most Influential Women & Forever Influential Awards, the Society of Asian Women Leaders Award for Community Service, and the AICPA Minority Leader Award. She is also a past recipient of the Jefferson Award for Public Service and Deloitte's Community Involvement Leadership Partner Award. She frequently speaks and is quoted on global business, governance, leadership, and diversity matters. She started her business career as a certified public accountant and is a graduate from the University of California, Berkeley, Haas School of Business.